Welcome to Taiwan.
This is an interactive map that includes Green Mountain Line and Blue Coast Line and provides the information of fares and journey times.
Click the price square or station name to change the start station.
Feel free to share on the facebook or any other social network.
If your product or page references to this map, shows an additional link to this page is required.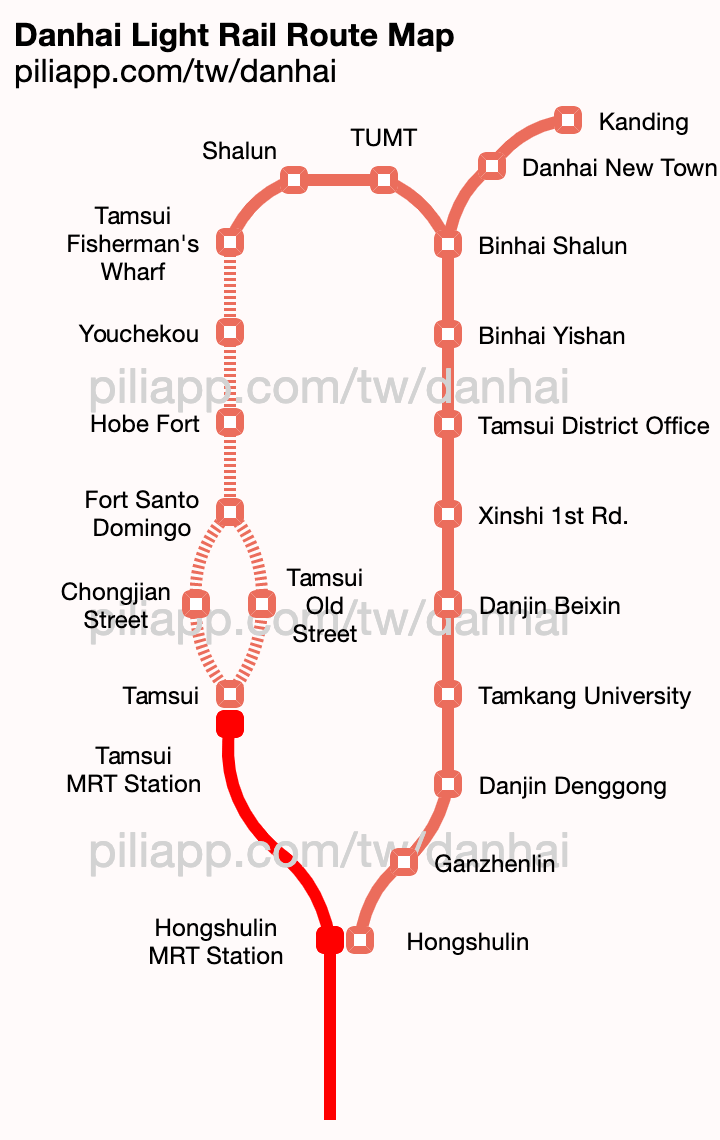 Hongshulin
Ganzhenlin
Danjin Denggong
Tamkang University
Danjin Beixin
Xinshi 1st Rd.
Tamsui District Office
Binhai Yishan
Binhai Shalun
Danhai New Town
Kanding
Tamsui
Chongjian
Street
Tamsui
Old
Street
Fort Santo
Domingo
Hobe Fort
Youchekou
Tamsui Fisherman's Wharf
Shalun
TUMT
V01
V02
V03
V04
V05
V06
V07
V08
V09
V10
V11
V26
V27
V28